Heritage, visit, Park and garden dans l'Orne
Parks and Gardens

Completed for the nature lovers, parks, flowery gardens, kitchen gardens and arboretums plunge you into a case of greenery for a walk of the most soothing.

Observe, smell, touch your senses are on the alert! Take advantage of the inexhaustible wealth of the vegetable world.
Register your touristic spot dans l'Orne it's free (in French)
Blanchais Annie
14 avenue robert cousin
61140 Bagnoles-de-l'Orne (Orne)
Une occasion de découvrir un superbe jardin de mi-ombre
Du 1er Mai au 30 septembre, le jardin retiré ouvre ses portes aux passionnés de jardin. Situé à Bagnoles de l'Orne, station thermale en ...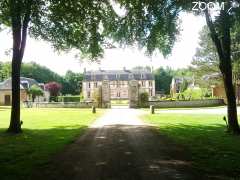 Luc Domergue
Le Château
61550 Villers-en-Ouche (Orne)

Register your touristic spot dans l'Orne it's free (in French)